A very profitable Module

The module is paid back very quickly, just after few orders.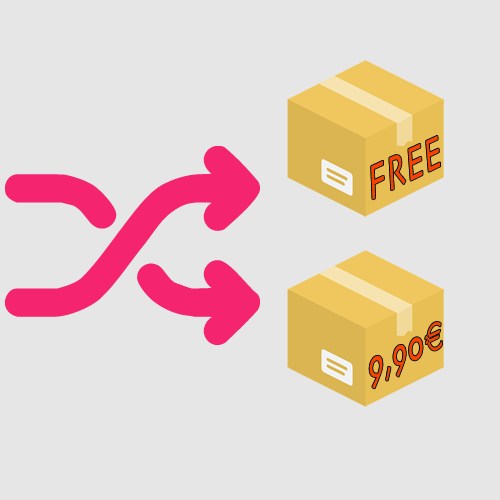 Advanced Shipping Cost
Thanks to its flexibility and many combinations offered, the module allows you to define your shipping costs, or free shipping, according to your needs :
Apply shipping cost over certain amount
Apply shipping cost per category
Apply shipping cost per product, Apply shipping cost per item
Apply free shipping per product
Apply shipping cost per supplier
Apply shipping cost by postcode
Apply free shipping for one country
Apply shipping cost per weight
Apply shipping cost per volumetric weight
Apply free shipping for one carrier
...
Increase the average cart of your customers with options
Offer insurance to your customers based on a product? Suggest a Express Delivery option to your customers of a certain group? Offer a service to your customers? Suggest to your customers to donate to an association? The module is for you!And only a fraction of possible combinations.
The module allows you to add options, as checkbox, that can be displayed in certain pages or blocks of your store, such as in the shopping cart, the carrier selection page, the payment selection page. ..
The selection of the checkbox by the customer automatically updates the cart and the total amount of the order.
Display options with a lot of combinations (option by product, option by category, option by customer or by group of customer, option by country, ...)
It is possible to pre-select the options
Define wether the amount of the options is applied according to the quantity of products, or on the total of the order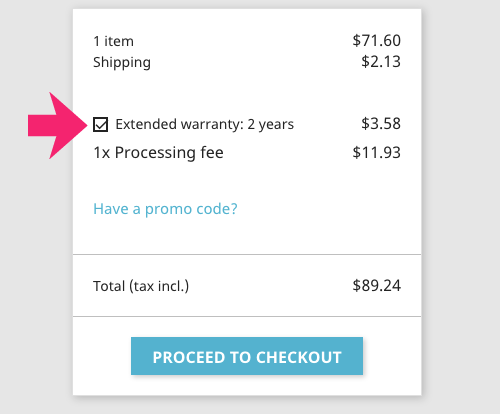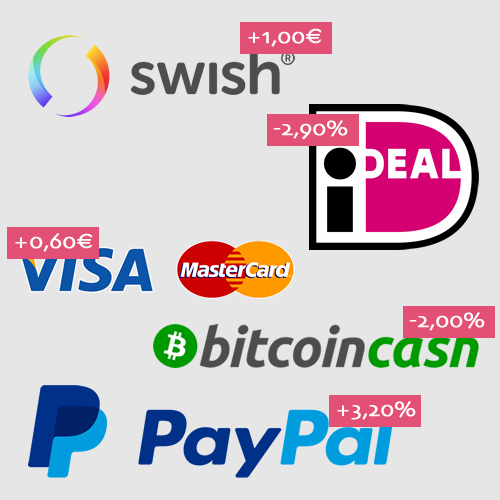 Payment fees or reductions
The module allows you to add an additional surcharge or discount according to the payment method selected by the customer. So you can add a paypal fees for orders paid with Paypal.
Fee or discount may be a fixed amount (such as $2.90) or a percentage of the order (3.20%).
The module is compatible with many payment methods.
Paypal
Check, Bankwire
MultisafePay
Sisow
Mollie
Swiss Postfinance
Eway
Bitcoin HD, Bitcoin Cash, Litecoin
Atos
Swish för handel, Swish QR Code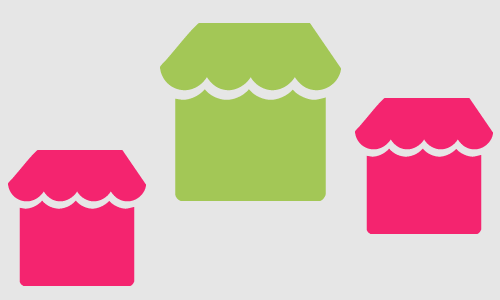 Multi Boutique
Le module est compatible avec le multiboutique. Vous pouvez définir des options, des frais de port pour chaque boutique
At this price, only on motionSeed !
119,99 €
For Business Pro members : 119,99 € 60,00 €
Add to cart
These Prestashop stores use this module

Cakelicious
Switzerland

Hágalo Home Center
Mexico

Muebles Guadalhorce
Spain
Questions & Answers
We accept: PayPal, Bank transfer
Yes. The invoice is available from your motionSeed account. Click on "Orders" menu. You will be able to download the invoice linked to your purchase.
Customers who like this module also like